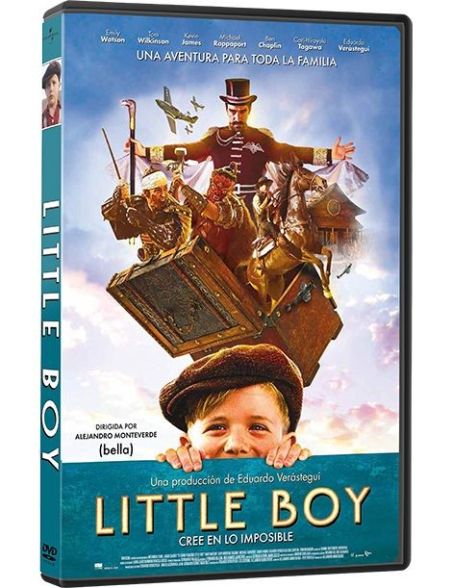  
Little Boy (DVD)
An eight-year-old boy is willing to do whatever it takes to end World War II so he can bring his father home. The story reveals the indescribable love a father has for his little boy and the love a son has for his father... read more
| | |
| --- | --- |
| | A family adventure that tells us about faith |
Format:




Languages:



Subtitles:

Also avalaible online: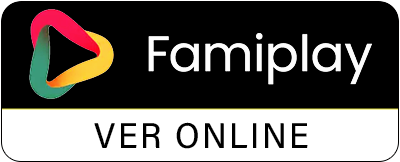 (Spanish language only)
TRAILER

DVD movie:
LITTLE BOY

REVIEW

DVD movie:
LITTLE BOY
| | | |
| --- | --- | --- |
| ARTISTIC AND TECHNICAL | | (Very good) |
| FAITH AND VALUES | | (Very profitable) |
| RECOMMENDATION | | (Highly recommended) |
APPROPRIATE PUBLIC: Young people, families.
OUR OPINION: This second film by Alejandro Monteverde (Bella) and produced by Eduardo Verástegui has a qualitative leap with respect to "Bella". A family adventure, like a fable, that will delight everyone in the house, tells us about the Faith. In a very original and entertaining way, the film takes us on the path of works of mercy. The intrigue is not lacking in this comedy-drama until the last minute. Does the Faith move mountains?
SYNOPSIS

DVD movie:
LITTLE BOY

An eight-year-old boy is willing to do whatever it takes to end World War II so he can bring his father home. The story reveals the indescribable love a father has for his little boy and the love a son has for his father.

MOVIE INFO:

Original title: Little Boy
Number of discs: 1
Running Time: 106 minutes
Languages: Spanish, English
Subtitles: Spanish
Year: 2015
Rated: PG-13
System: PAL - Zone 2 (Europe...)

Director: Alejandro Monteverde
Cast: Jakob Salvati, Emily Watson, Kevin James, Tom Wilkinson, Cary-Hiroyuki Tagawa.