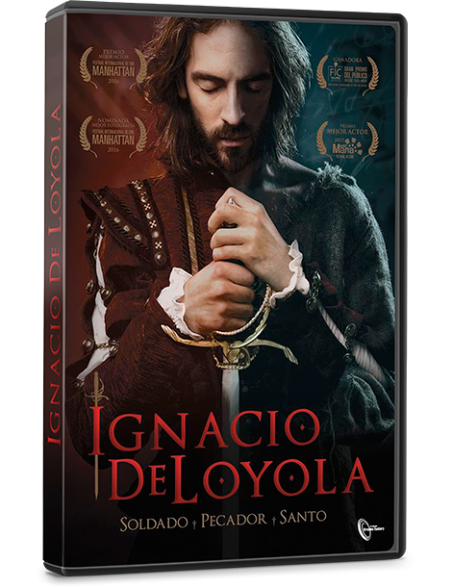  
Ignacio de Loyola (DVD)
DVD IGNACIO DE LOYOLA This is the story of a soldier, a man of vice and violence who, in his attempt to turn to the light, was forced to wrestle with his inner demons to the very brink of death... read more
| | |
| --- | --- |
| | A historical drama based on the memoirs of St. Ignatius of Loyola, founder of the Jesuit order |
Format:




Languages:


Also avalaible online: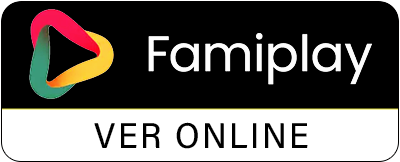 (Spanish language only)
TRAILER

 DVD movie:
IGNACIO DE LOYOLA

REVIEW

DVD movie:
IGNACIO DE LOYOLA
| | | |
| --- | --- | --- |
| ARTISTIC AND TECHNICAL | | (Good) |
| FAITH AND VALUES | | (Profitable) |
| RECOMMENDATION | | (Recommended) |
APPROPRIATE PUBLIC: Young and adults
OUR OPINION: During the first half of the film it shows us the story of a soldier, with a great feeling towards honor, glory, obedience and giving his life for a lady. Instructed by his father with a technique of imagination to practice war. Sinner, womanizer and lover of the sword. All this will be important to understand the attitude of Ignatius after his conversion, as a "soldier of Christ" and his own transformation. In short, the human qualities of Ignatius are loved by God and used as his instrument to sanctify us, and he is capable of turning it around if we let him act. These qualities lead him to be a loyal servant of Christ, an example that we can take in ourselves. Some mistakes of photography, and special effects somewhat exaggerated and that fails in some battle scenes leads us in general to a good movie with holywood intention. A well-developed script although the direction of actors may not be entirely perfect and an exaggerated feeling of the protagonist's attitude. There is no lack of rhythm, intrigue and tension.
SYNOPSIS

 DVD movie:
IGNACIO DE LOYOLA

'If you could hear the voice of God, would you want to keep it secret?'

A historical drama based on the memoirs of St. Ignatius of Loyola, founder of the Jesuit order.

This is the story of a soldier, a man of vice and violence who, in his attempt to turn to the light, was forced to wrestle with his inner demons to the very brink of death.

A Filipino production shot in Spain and the Philippines, the film chronicles his valiant but futile defense at the Battle of Pamplona, his struggles with depression and near-suicide, his trial before the Inquisition, and his ultimate vindication.

PRODUCT DETAILS:

Original title: IGNACIO DE LOYOLA
Number of discs: 1
Running Time: 124 minutes
Languages: Castellano / V.O. inglés
Year: 2016
Rated: PG
Sistema: PAL - Zone/Region 2 (Europe)

Director: Paolo Dy, Cathy Azanza
Cast: Andreas Muñoz, Javier Godino, Julio Perillán, Gonzalo Trujillo, Isabel García Lorca
Awards:
• Festival Internacional de Cine Católico Mirabile Dictu: Mejor película
• FAP Awards, Philippines: Best Cinematography, Best Production Design, Best Musical Score and Best Sou