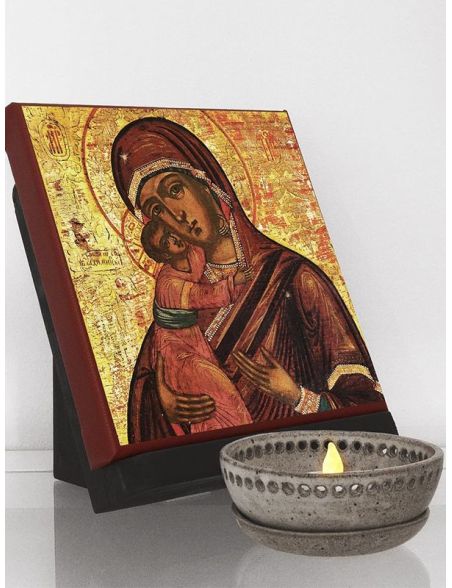  
Classic icon of the Virgin Mary and the Child Jesus
CLASSIC ICON OF THE VIRGIN MARY AND THE CHILD JESUS. Classic icon made on printed canvas, ideal for receivers, comfortable and small altars... read more
Editorial: The Fishermen
CLASSIC ICON OF THE VIRGIN MARY AND THE CHILD JESUS

Classic icon made on printed canvas, ideal for receivers, comfortable and small altars.
Size 20cm x 20cm
Support and decoration not included.
Technical data
- Canvas printed with textured woven effect
- Square format, 200mm x 200mm
- Thickness: ~ 20mm
- Without visible frame, stretched canvas on wooden structure covered by the same canvas.
Data sheet
Search by content:

Religious

Search by subjet:

Prayer and Meditation
Science and Art

Search by main character:

Christ
Mary

Language:

Catalan
English
French
German
Hindi
Italian
Latin American Spanish
Other
Polish
Portuguese
Spanish

Search by format:

Other

Tipo de regalo

Icono religioso