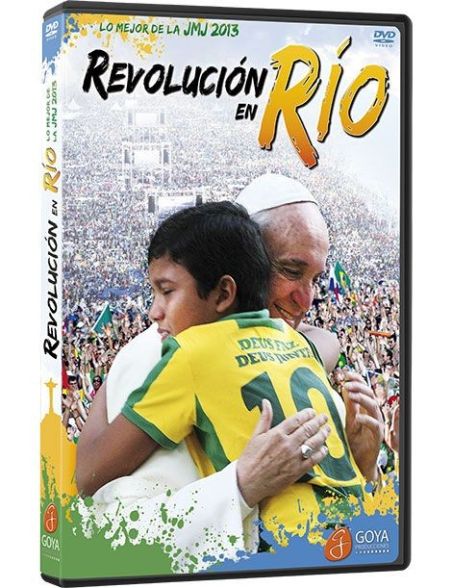  
Rio's Revolution (DVD WYD 2013)
DVD WYD RIO 2013: Rio's Revolution. This video of WYD RIO 2013 revives this incredible World Youth Day in Rio Janeiro. More than two million young people from around the world responded "yes!" with enthusiasm to the pope's invitation: "Do you want to be revolutionary, to go against the stream?"... read more

To watch online or download the movie
Format:

Languages:
TRAILER

of the DVD:
RIO'S REVOLUTION (Spanish)

SYNOPSIS

of the DVD:
RIO'S REVOLUTION


DVD WYD RÍO 2013: RIO'S REVOLUTION.
Benedict summoned them ... and more than 3 million came.

Francis spoke to them ... and "revolutionized" them. This video of WYD RIO 2013 revives this incredible World Youth Day in Rio Janeiro. More than two million young people from around the world responded "yes!" with enthusiasm to the pope's invitation: "Do you want to be revolutionary, to go against the stream ...?"

The documentary conveys the youthful vibration to the challenges of the charismatic Pope. Six unforgettable days synthesized in 55 intense minutes in which humor, fervor, clamor and love mix in joyful symphony.

Many came as pilgrims and went out as missionaries. What has this Pope got? He announced a new "christian spring" around the world and he could see the first fruits of this planting ...

DVD EXTRA CONTENT WYD RIO 2013 - RIO'S REVOLUTION
• Selection of the best songs of WYD RIO 2013
• Pope Benedict's XVI Speech to Argentine youth
•Most representative photo gallery of WYD RIO 2013
• Biography of Pope Francis

FICHA TÉCNICA:

Título Original: REVOLUCIÓN EN RIO
Número de discos: 1
Duración: 55 minutos
Idiomas: Español
Año: 2013
Sistema: PAL

Our Customers' opinions: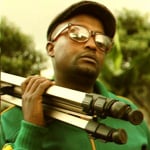 mbugua (2014)
"cool...would like to see more this".