SPECIAL COVID-19
All together we stop the virus. Temporarily shipments are put off for you, for everyone.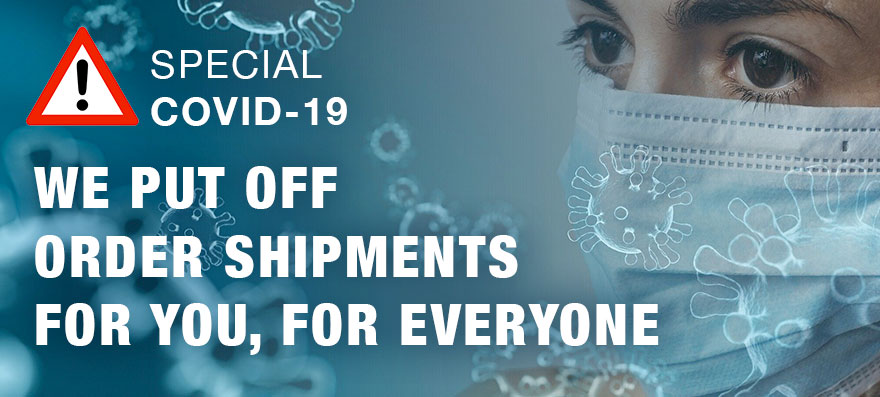 SPECIAL COVID-19
"We put off order shipments for you, for everyone" 
Encristiano.com cares about you, the people who work in the courier service, our suppliers, the porters who receive the packages. Definitely, all those who make up the long distribution chain and those with whom they live, their families.
Therefore, we temporarily postpone the delivery of store orders:
-If you wish, you can continue placing orders, and as soon as it will be allowed by the situation, we will proceed to send them with priority
-If you have a pending delivery, and you want to cancel it, please do not hesitate contact us and we will refund the amount..
BUT ENCRISTIANO IS NOT STOPPED
After this break, we really hope to offer you a much bigger and more spectacular platform, unique in the world, designed for you, for everyone and to praise God.
We will keep in touch, working for you, for everyone! 

Please, don't stop your faith either.
To help you continue living this Lent, we share this video made by the producers of An Ardent Heart. We are invited to discover the Sacred Heart in this extraordinary Lent.