Ash Wednesday: beginning of Lent
Ash Wednesday: beginning of Lent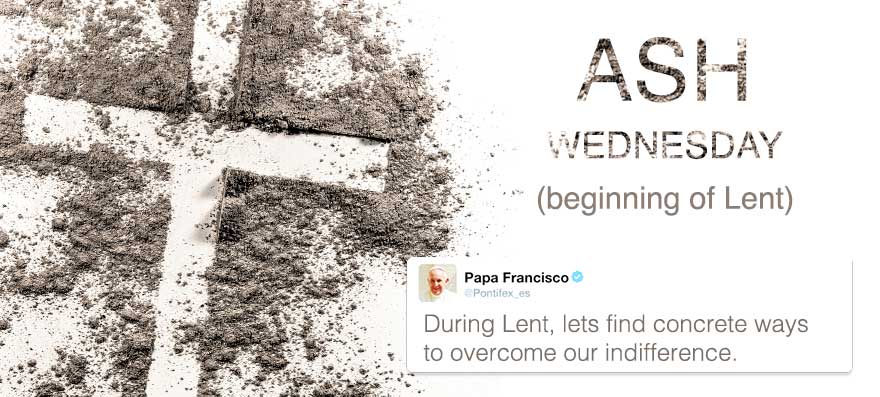 Ash Wednesday: beginning of Lent
Ash Wednesday is the first day of Lent. The Catholic faithful begin with the imposition of the ashes the time established for the purification of the spirit. The desire to be converted and return to the Lord is what gives content and meaning to the gesture of the ashes. In this time, we are invited to live fasting, prayer and charity with greater intensity.
The symbolic gesture of ashes' imposition on the forehead is done responding to a conversion invitation, not only as the beginning and entry to the Lenten fast but also to the preparation march for Easter. Lent begins with ash and ends with the fire, water and light of the Easter Vigil. Something must be burnt and be destroyed in us (the old man) to give place to the novelty of the paschal life of Christ.
It is not a precept day, nor it is compulsory to receive the ash; but it is highly recommended to properly start Lent. The ashes, itself, are not a sacrament, but a sacramental. This means that it can be received by everyone, even non-believers, and its effect depends on the disposition and faith of the person who receives it. This sign is used because early before, when someone repented and went to confession or converted, he would throw ash over with an attitude of repentance, humility, accepting his fragility ... With the imposition of ashes we recognize ourselves as small, sinful and in need of God's forgiveness, knowing that we come from dust and to dust we have to return.
The ashes that are used this year come from Palm Sunday's branches of the previous one. This ash is blessed by the priest, but it is not obligatory that the priest himself imposes it.
Recommendations for living Lent
Movies and documentaries recommended for Lent