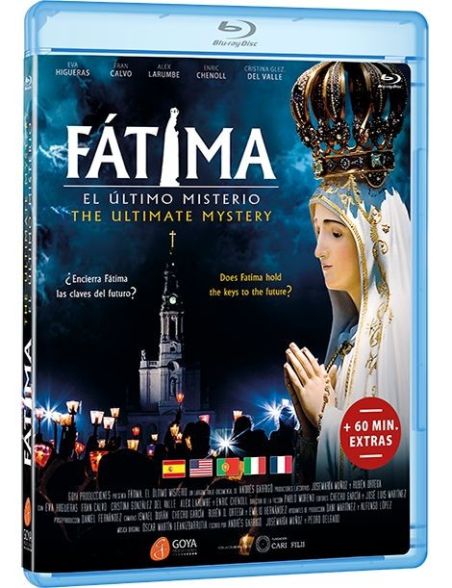  
Fatima, the ultimate mystery (Blu-Ray)
BLU-RAY FATIMA, THE ULTIMATE MYSTERY. Does Fatima hold the Keys to the future? This is one of the big questions that this film of Goya Productions tries to unveil in this film in which 30 international… read more
| | |
| --- | --- |
| | It reveals ignored events and offers an exciting global vision |
Format:


Languages:

Subtitles:


Also avalaible: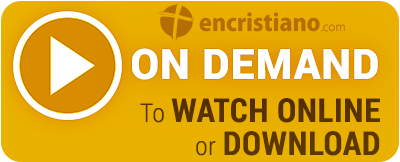 (English Version)
TRAILER

BLU-RAY movie:
FATIMA, THE ULTIMATE MYSTERY

REVIEW

DVD movie:
FATIMA, THE ULTIMATE MYSTERY
| | | |
| --- | --- | --- |
| ARTISTIC AND TECHNICAL | | (Good) |
| FAITH AND VALUES | | (Evangelizing) |
| RECOMMENDATION | | (Highly recommended) |
APPROPRIATE PUBLIC: young people, adults.
OUR OPINION: It stands out for its evangelizing content based on historical facts, and demonstrating with data the work of the Holy Virgin. The film that is revolutionizing souls, leading them to pray the Holy Rosary, understanding the power of it, the communion of the Saints, and understanding the need to pray to save the world, repent of sin, and make the decision to change by looking to God. This documentary film is very well made thanks to the part of fiction that unites and maintains an intrigue throughout the film. The documentary part presents a large amount of data, historical facts and interviews with experts where it shows a clear influence of the hand of the Virgin Mary in the world.
SYNOPSIS

BLU-RAY movie:
FATIMA, THE ULTIMATE MYSTERY.

Has Fatima marked the history of the world? Strange coincidences seem to suggest that the mysterious apparitions of Fatima have influenced the course of the history of the last 100 years ... What did Fatima have to do with the communist Revolution and the two world wars? Why was not John Paul II killed? Why did not a new nuclear war happen? Has Fatima any connection with the downfall of communism and of the Berlin Wall? And with Islam?

This documentary film, made on the occasion of the centenial of the Fatima apparitions, interweaves in a new way a fiction story, with recreations of the apparitions and a documentary, combining historical archive images with interventions of international experts...
The BLU-RAY includes 60 minutes of extra content
Could the message of Fatima provide some clues about our future? This is one of the big questions that this film of Goya Productions tries to unveil. It reveals ignored events and offers an exciting global vision.
The fiction part of the film introduces us to the story of Monica, a movie editor looking for work. Monica receives through a friend the contact of Víctor, a producer who wants to edit a documentary about the Fatima apparitions. Though reluctant because of her agnosticism, she accepts it out of sheer economic necessity. As she works on the images, extraordinary events that disturb her will be paraded into her eyes. All of a sudden, her life will be marked forever...
PRODUCT DETAILS:
Original title: Fátima, el último misterio
Producer: Goya Producciones
Distributor: Goya Producciones
Number of discs: 1
Running Time: 80 minutes
Languages: Spanish, English
Subtitles: Spanish, English, French, Italian and Portuguese
Year: 2017
Genre: Documentary film
Rated:
No recomendada para menores de 16 años.
System: BLU-RAY
Director: Andrés Garrigó
Cast: Eva Higueras, Fran Calvo, Cristina González del Valle, Alex Larumbe, Carlos Cañas and Enric Chenoll.
Awards:
• Mirabile Dictu International Film Festival 2017: Nominated for Best Film
• Niepokalana Festival 2017: Best Film