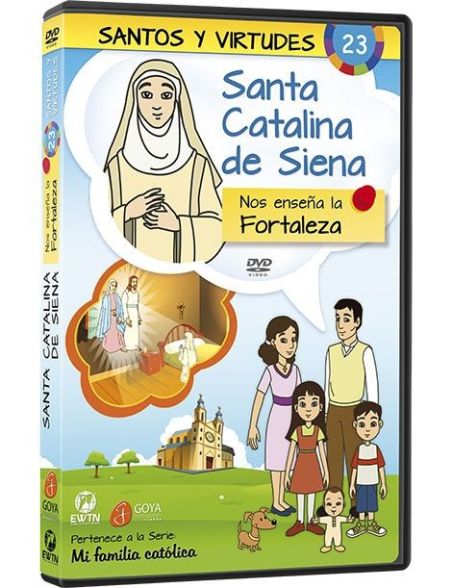  
Santa Catalina de Siena y la Fortaleza
TRAILER

of the series of cartoons on DVD:
SAINTS AND VIRTUES (spanish).
SYNOPSIS

of the series of cartoons on DVD:
SANTOS Y VIRTUDES.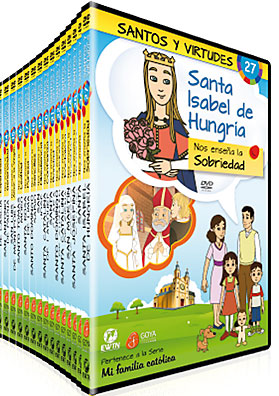 PACK SAINTS AND VIRTUES: Saints and VIRTUES PACK: contains 27 chapters of this fun cartoon series see pack
From the famous series of TV series: "My Catholic family". 27 chapters where you can enjoy multiple adventures. Thomas and his wife Helen guide their children Alex and Sarah in the ways of holiness by teaching them about the lives of the saints.

Through the reality of a family of our time we will know the great Catholic family that each person is part through the communion of Saints.
TECHNICAL DATA:
Original title: SANTA CATALINA DE SIENA Y LA FORTALEZA
Number of discs: 1
Duration: 25 minutes
Languages: Spanish
System: PAL