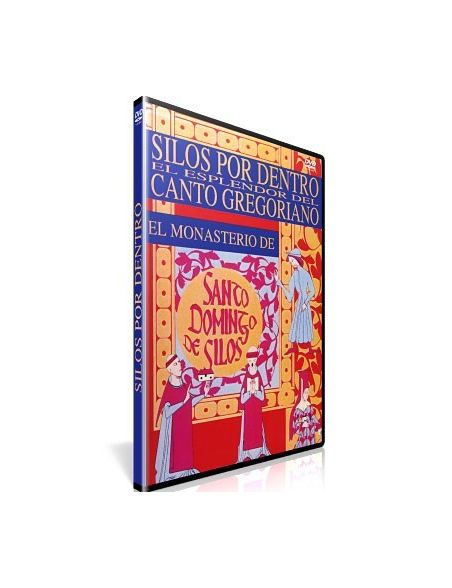  
Inside Silos
The daily routine of one of the most famoust abbeys:St. Dominic of Silos, famous for its Greogrian chants ...
This suggestive program shows the daily life of one of the most famous abbeys in Europe: St. Dominic of Silos', famous for its Gregorian chants. It shows in detail its artistic treasures, from its medieval library, to the old pharmacy, passing through its splendid cloister.
Another lesser known part are monks' ceremonies, beginning with the admission and the profession of new candidates. Apart from the liturgy and the prayers, the Abbey is a veritable hive of activities, from the studies, or the guests reception, to the agricultural works, culinary or old crafts, like its binding workshop.
Ten centuries of Benedictine tradition are crystallized on Dominic, the holy abbot, restorer of the monastery, whose remains are buried in a magnificent urn. Everything in the program, reflects that atmosphere and spirit that transcended the Middle Ages and are still alive nowadays.
FICHA TÉCNICA:: Título Original: Silos por dentro. El esplendor del Canto Gregoriano.
Nº de discos: 1
Duración: 58 min.
Calificación: Recomendada para todos los públicos
Idiomas: Español
Año: 1991