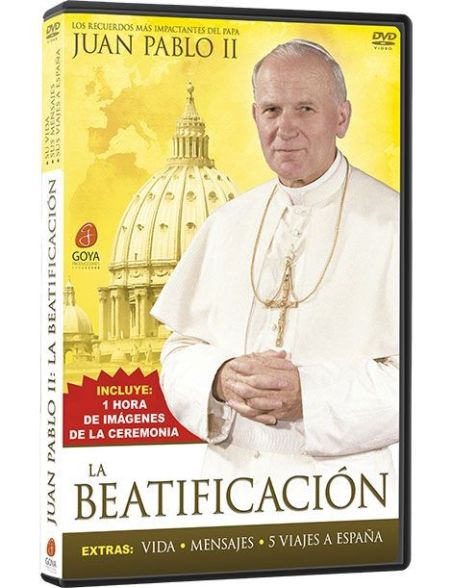  
John Paul II: His life and his Beatification
John Paul the Great, a stunningly beautiful story. An incredible life, a titanic work, a universal heart...
Millions of people followed John Paul II during his life. This DVD offers a brief synthesis of his life, from the tragic days of World War II and Nazi oppression to his tenacious labor under the yoke of communist rule; His elevation to the seat of St. Peter and his incredible papacy, arguably the greatest in history. And it culminates with the apotheosis of his beatification in 2011.
It also offers a selects the most emotionally transcendent moments of those popular visits to the Iberian Peninsula, his encounters with young people and all types of audiences, as well as his most powerful messages. Five unforgettable visits to Spain.
{magictabs} TRAILER:: |||| DETAILS:: Number of discs: 1
Run Time: 150 min.
Rated: Suitable for all
Languages: Spanish
Year: 2011


|||| CONTENTS::

• The best summary of the impressive beatification (1 hour aprox.).
• His five unforgettable journeys through Spain (60 min. documentary).
• An incise biography of the Pope who saved the Church (16 min. synthesis).
• A selection of some significant gestures and messages (14 minutes).
{/magictabs}