October month of the Holy Rosary
October month of the Holy Rosary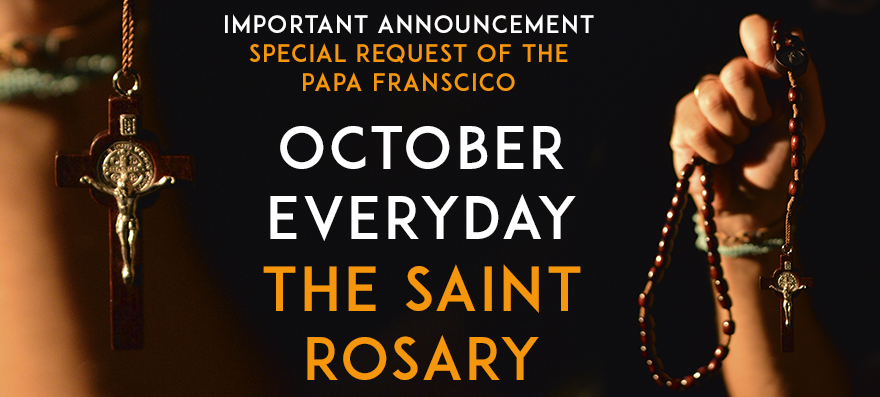 October month of the Holy Rosary
This month the prayer of the Holy Rosary is especially important because of the special intention that Pope Francis has made to all the faithful. We echo the notice that the Holy Father has entrusted to the Pope's World Network of Prayer. He invites us to PRAY THE HOLY ROSARY EVERY DAY and with special devotion, to the faithful from all over the world, asking for the intercession of the Virgin Mary and Saint Michael the Archangel so that they PROTECT THE CHURCH OF THE DEMON in these times of crisis. May the people of God unite "in communion and penance". The Pope invites us at the end of the Rosary, to conclude reciting one of the oldest invocations to the Holy Mother of God; the "Sub Tuum Praesidium":
"

We fly to thy patronage, O holy Mother of God; despise not our petitions in our necessities, but deliver us always from all dangers, O glorious and blessed Virgin. Amen."
Along with the traditional prayer to San Miguel written by Leo XIII:
"Saint Michael Archangel, defend us in battle, be our protection against the wickedness and snares of the devil; may God rebuke him, we humbly pray; and do thou, O Prince of the heavenly host, by the power of God, cast into hell Satan and all the evil spirits who prowl through the world seeking the ruin of souls. Amen"
TO KNOW MORE ABOUT THE SPECIAL PRAYER CAMPAIGN FOR THE CHURCH, PLEASE CLICK HERE

A FILM SUPPORTS POPE FRANCIS SHOWING THE POWER OF THE ROSARY, PLEASE CLICK HERE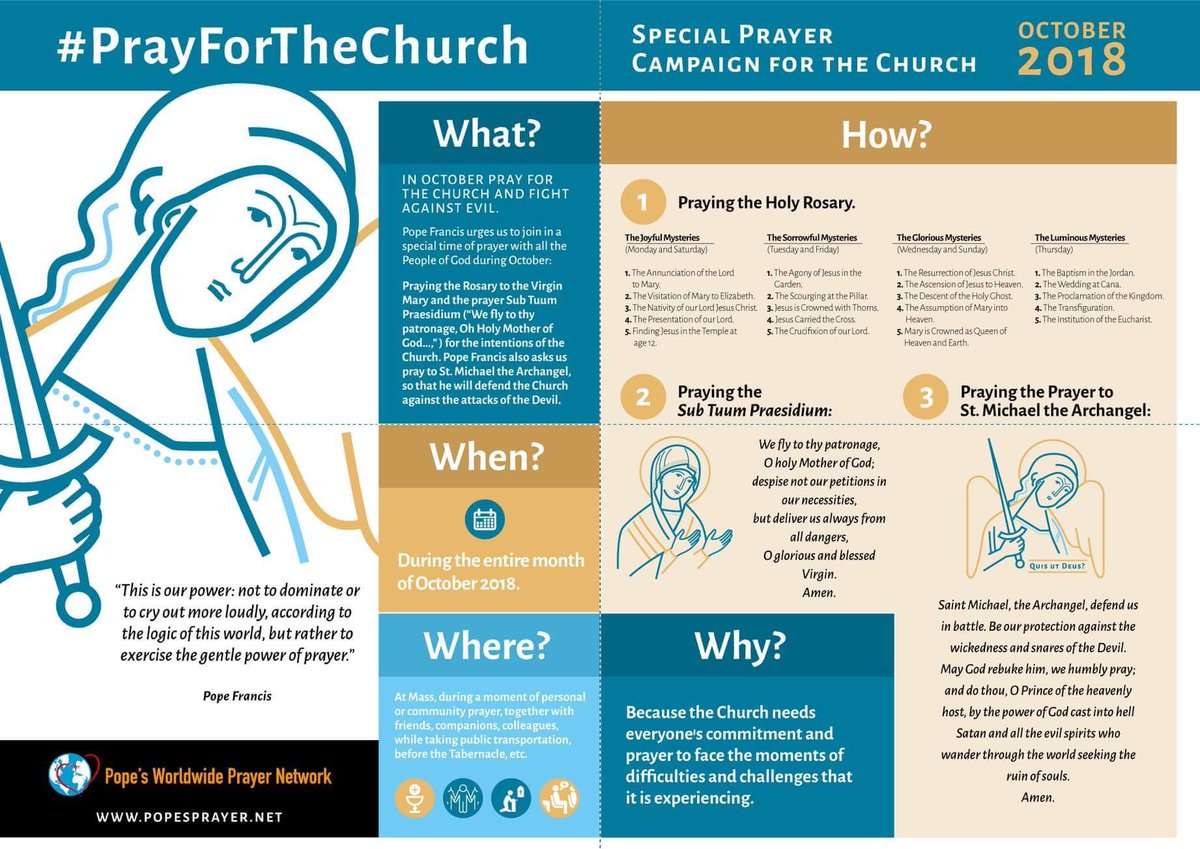 RECURSOS PARA REZAR EL ROSARIO: